European Science Research Forum: discover our international speakers and schedule of events


Trieste Next International Short Course in Science: biotech, bio-IT, bioengineering, biomedical science
Apply now for a unique opportunity to meet internationally renowned scientists and professionals, explore research centres and visit Trieste, the city of science

-3 weeks to the final deadline (31 August 2015) to apply for the 2015 Edition of the Trieste Next International Short Course in Science, an educational program targeting international BA, MA and PhD students in the fields of Medicine and Health Sciences, Biotechnologies, Natural Sciences, Engineering: over the course of a weekend (25-27 September 2015), the International Short Course offers students the unique opportunity to have unlimited access to all events (conferences, workshops, seminars) within the program of the fourth edition of Trieste Next-European Science Forum (www.triestenext.it), meet internationally-renowned scientists and professionals, while at the same time visiting the city of Trieste, a true world capital of science with its 35 international research centres and over 140 companies specialised in the field of bio-hi-tech. All activities will be held in English.
Trieste Next International Study Tours are open to BA, MA and PhD students from all over the world. Applications will be considered on a first-come first-served basis. Deadline for applications: 31 August 2015.
Main international speakers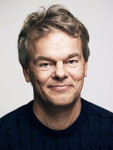 Edvard I Moser, Nobel Laureate in Medicine or Physiology 2014
Founding Director of the Kavli Institute for Systems Neuroscience and Co-Director of Centre for Neural Computation. Edvard Moser is interested in how spatial location and spatial memory are computed in the brain. His work, conducted with May-Britt Moser as a long-term collaborator, includes the discovery of grid cells in the entorhinal cortex, which provides the first clues to a neural mechanism for the metric of spatial mapping. Subsequent to this discovery the Mosers have identified additional space-representing cell types in the entorhinal cortex and they are beginning to unravel how the neural microcircuit is organized and how grid patterns are generated. Edvard Moser shares the Nobel Prize in Medicine or Physiology 2014 with May-Britt Moser and John O'Keefe.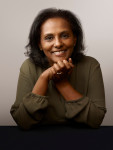 Segenet Kelemu, 2014 L'Oréal-UNESCO Women in Science Laureate
Dr Segenet Kelemu is the fourth Director General of the International Centre for Insect Physiology and Ecology (ICIPE) in Nairobi, Kenya. She is a molecular plant pathologist with emphasis on elucidation of molecular determinants of host-pathogen interactions, development of novel plant disease control strategies including genetic engineering, biopesticides, pathogen population genetics and dynamics and endophytic microbes and their role in plant development. Segenet was featured in the top 100 most influential African women of 2014 in Forbes Africa and has been celebrated with numerous awards.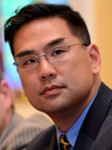 Steve Chan, director IBM Network Science Research Centre 
Professor Steve Chan is a Big Data Scientist, investigating key issues of interoperability, resiliency, and those methodologies and tools that will facilitate transforming Big Data into Big Insights. To advance these explorations, he has co-founded several research centres within academia, such as at Swansea University (e.g. Network Science Research Center or NSRC), within the MIT Engineering Systems Division (ESD) (e.g. Geospatial Data Center), at the MIT Department of Comparative Media Studies (e.g. Laboratory for the Public Engagement with Science or E-Lab), as well as for industry, such as at IBM (e.g. NSRC), and Public Private Partnership (P3I) consortiums (e.g. San Diego Tech Hub and Cyber Range).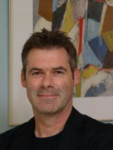 Jos de Blok, Buurtzorg founder and 2014 RSA Albert Medal Laureate
Named the most influential health care director in Holland in 2011, Jos de Blok has transformed home-based health care in Holland by focusing on what nurses should do, not how nurses should do it. Jos has a long history in community nursing, both delivering care and in management positions. From 2000 to 2003 he played an active role in the National Association of District Nurses (LVW), spearheading a movement by community health nurses to take responsibility for their own professional development and to create a clearer vision for the role of nurses in primary care. Established in 2007 with one team of four nurses, Buurtzorg currently supports more than 4,700 nurses in 440 teams serving more than 60,000 patients a year. In 2011 Buurtzorg was named the best employer in Holland.
Trieste Next International Short Course in Science: official schedule
FRIDAY 25 SEPTEMBER 2015
2 pm-5 pm | Piazza Unità d'Italia, Trieste
WELCOME INTRODUCTION TO THE TRIESTE NEXT INTERNATIONAL SHORT COURSE IN SCIENCE AND VISIT TO THE VILLAGE OF SCIENCE
6 pm | Conference
ASK AFRICA: MAKING A DIFFERENCE IN AGRICULTURE THROUGH BIOTECHNOLOGIES
Keynote lecture by Segenet Kelemu, director ICIPE Nairobi
8 pm | Dinner at
ICTP-INTERNATIONAL CENTRE FOR THEORETICAL PHYSICS
SATURDAY 26 SEPTEMBER 2015
10 am-4 pm | Around Trieste
GUIDED TOUR TO TRIESTE BIO-HI-TECH COMPANIES' DISTRICT
4.30 pm | Conference
MANAGING WELFARE, IMPROVING HEALTH
Keynote lecture by Jos de Blok, founder Buurtzorg
6.00 pm | Conference
INTERNET OF THINGS AND BIG DATA: DIGITAL TECHNOLOGIES FOR DEVELOPMENT
Keynote lecture by Steve Chan, professor Swansea University
SUNDAY 27 SEPTEMBER 2015
10 am-1 pm | Around Trieste
GUIDED TOUR TO TRIESTE'S INTERNATIONAL SCIENCE CENTRES: ICTP, ICGEB, INAF, OGS, TWAS
2 pm-5 pm | Around Trieste
CITY SIGHTSEEING
6 pm | Conference
MAPPING THE BRAIN
Keynote lecture by professor Edvar I. Moser, 2014 Nobel Laureate for Medicine or Physiology
7.30 pm
CLOSING CEREMONY AND FAREWELL
An official certificate of attendance will be delivered to all enrolled students upon their departure from Venice.

Accommodation and other benefits
Full board accommodation (hotel + meals) is included in the application fee required for the 2015 Edition of the Trieste Next Short Course in Science. From Friday 25 to Sunday 27 September students will be staying in hotels located in the historical centre of Trieste.
Airport pickup and transfer: as soon as students inform us about the precise time of arrival and departure, we will set up pickup and transfer from Ronchi dei Legionari Airport to the city centre. Pickup and transfer from Trieste's main railway station is also included.
Bus transfers from the city centre to the venues or guided tours (companies and research centres) are also included in the application fees.
How to apply | Application fees
Trieste Next International Short Courses in Science are available on a first-come, first-served basis. Selected participants will be notified their participation to the 2015 Edition of the Trieste Next International Shourt Course in Science via e-mail. Our staff will also provide full details on accomodations, meals and calendar of activities, together with information on methods of payment and deadlines.
Selected students are required to pay an attendance fee of 200 Euros. For group bookings, contact us at internationalrelations@veneziepost.it.
Travel expenses (to/from Trieste) are not included in the application fee. Our staff will also provide assistance for VISA applications upon payment of the attendance fee (see below). The full fee will be reimbursed in case the VISA application is refused.
Deadline to apply for the 2015 Trieste Next International Study Tour: 31 August 2015, 8 pm (Italian time)